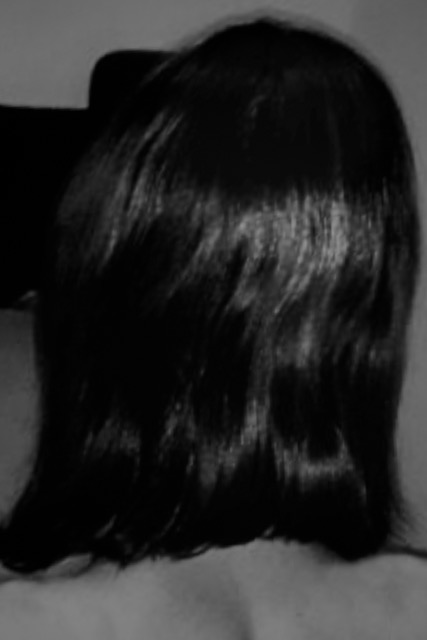 L'art dans les chapelles
Opening July 8, 2022
Every summer, L'art dans les chapelles, presents work by French and international artists. The exhibitions are settled in chapels all around the city of Pontivy (Bretagne, FR). Dirk Braeckman created in situ work, a new series inspired by the Sainte-Noyale Chapel.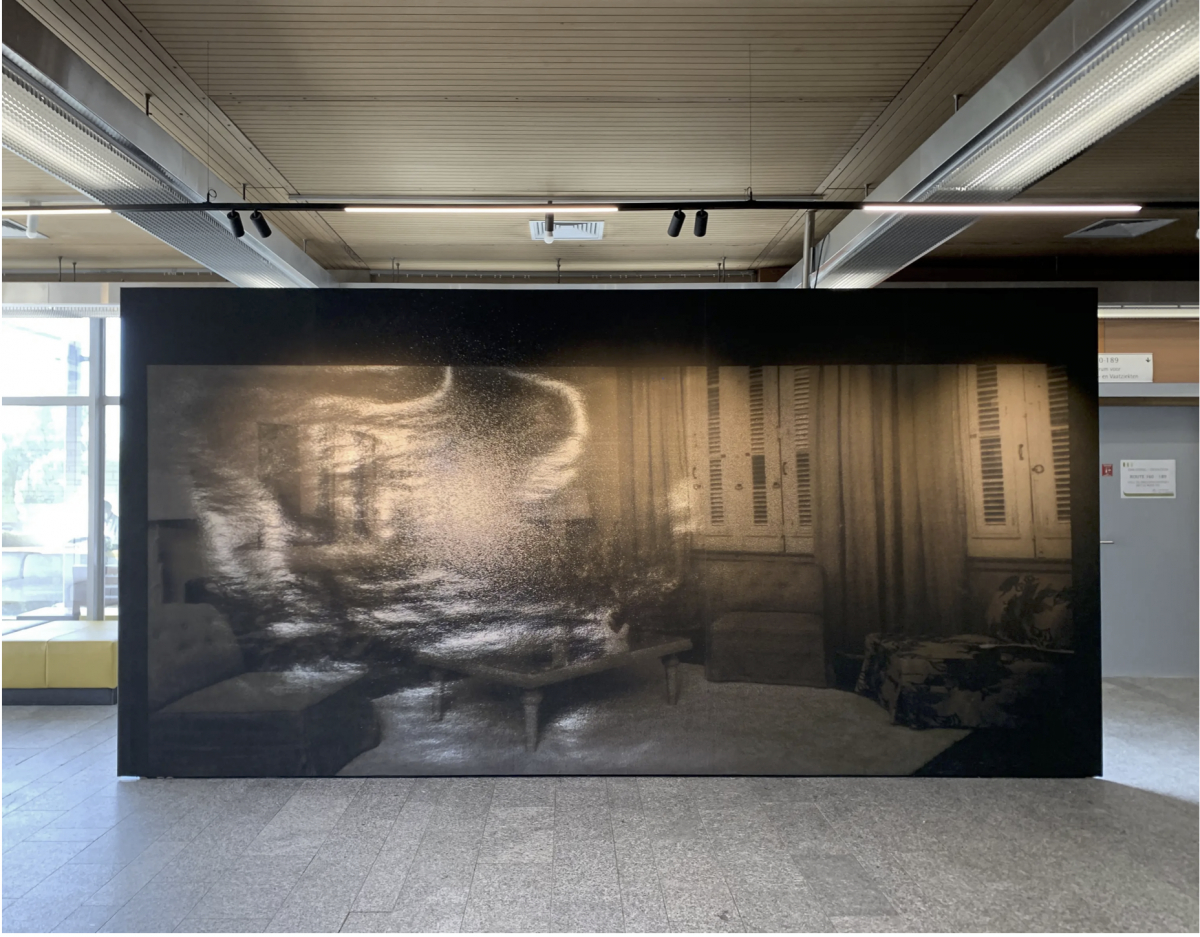 ArtWall / Kunstmuur UZ Brussel, in situ
Free entrance
Since the beginning of May, a work by Dirk Braeckman has graced the entrance hall of UZ Brussel. It shows an apparently banal interior in which part of the image is hidden by a large spot of light. Until August, patients and visitors can see this work in the waiting area in the main entrance of the hospital. The UZ Brussel shows a different work of art on the art wall every 3 months. Curated by Luk Lambrecht.
Work on view: 27.1/21.7/045/2014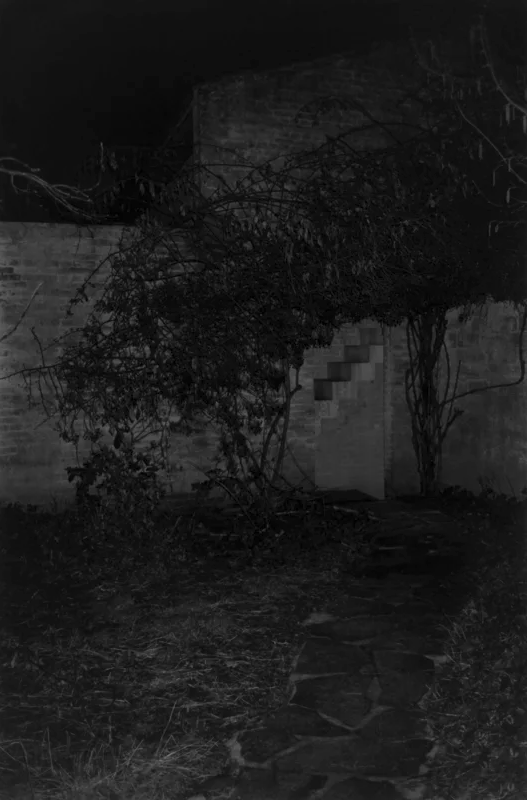 The Thinking Hand
Opening April 24, 2022
THE THINKING HAND / curated by Marie Mees & Tatjana Pieters.
Tatjana Pieters Gallery
In collaboration with Design Fest Gent
With Lara Almarcegui, Leyla Aydoslu, Felix Beaudry, Ria Bosman, Dirk Braeckman, Wim Goes Architectuur, Atelier Lachaert Dhanis, Anne Marie Laureys Ceramics, Mees & Biasino, Paul Robbrecht, Clara Spilliaert, Studio Mumbai, Unfold, Celina Vleugels, Bram Van Breda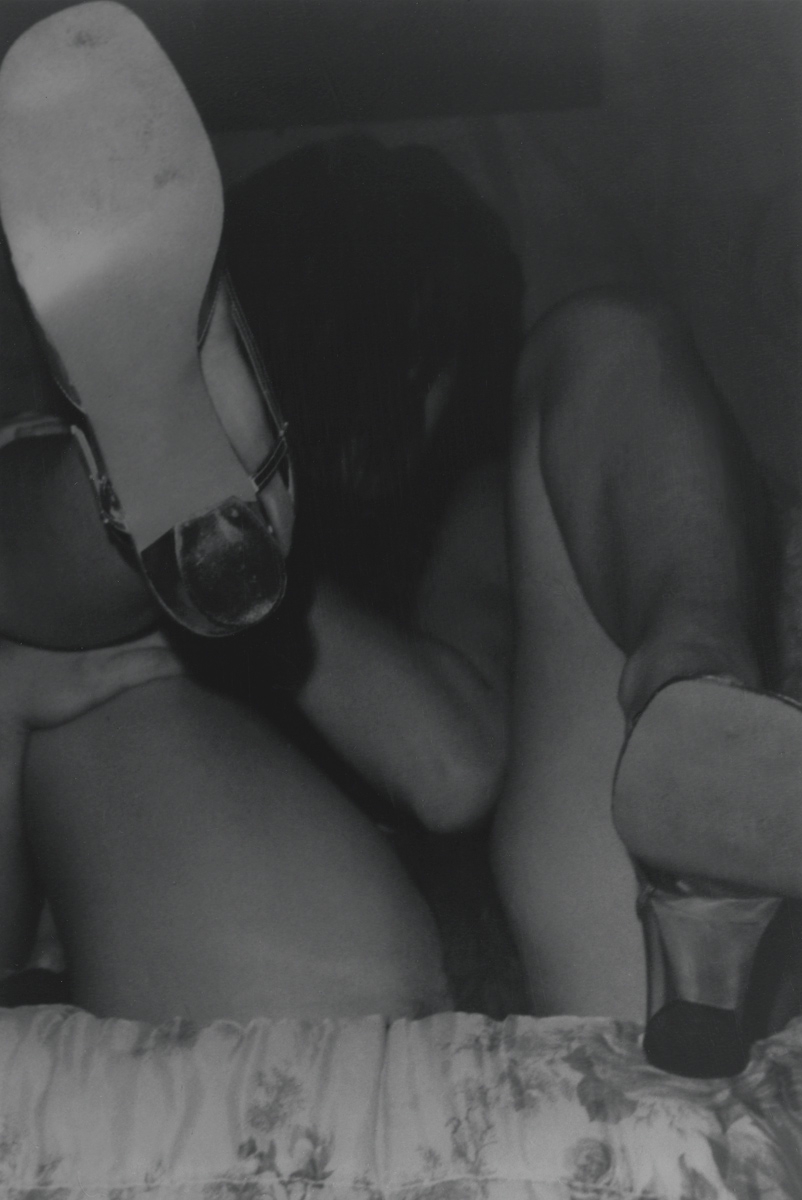 40 YEARS ZENO X GALLERY - the nineties
Opening April 6, 2022
40 YEARS of Zeno X Gallery – the nineties
Dirk Braeckman – Anton Corbijn – Marlene Dumas – Johannes Kahrs – Mark Manders – Luc Tuymans – Cristof Yvoré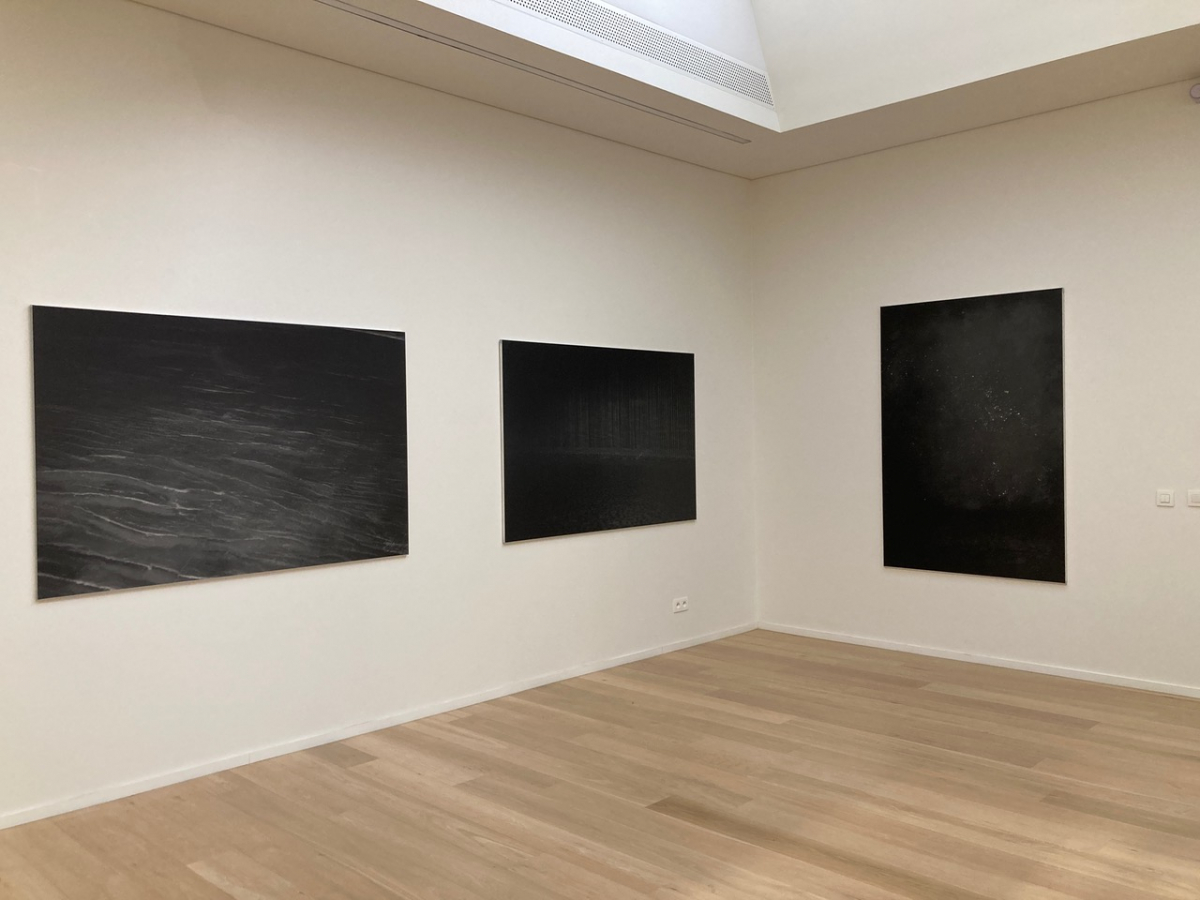 p.s. - SVP
Opening March 31, 2022
Following the retirement of Sylvia Van Peteghem, head librarian of Ghent University from 2000 to 2020, VANDENHOVE is organizing the tribute exhibition p.s. – SVD, with the participation of: Michael Borremans, Dirk Braeckman, Michel Hendryckx, Steven Jacobs, Alain Platel, Paul Robbrecht, Marie-Jose Van Hee, Pieter Uyttenhove.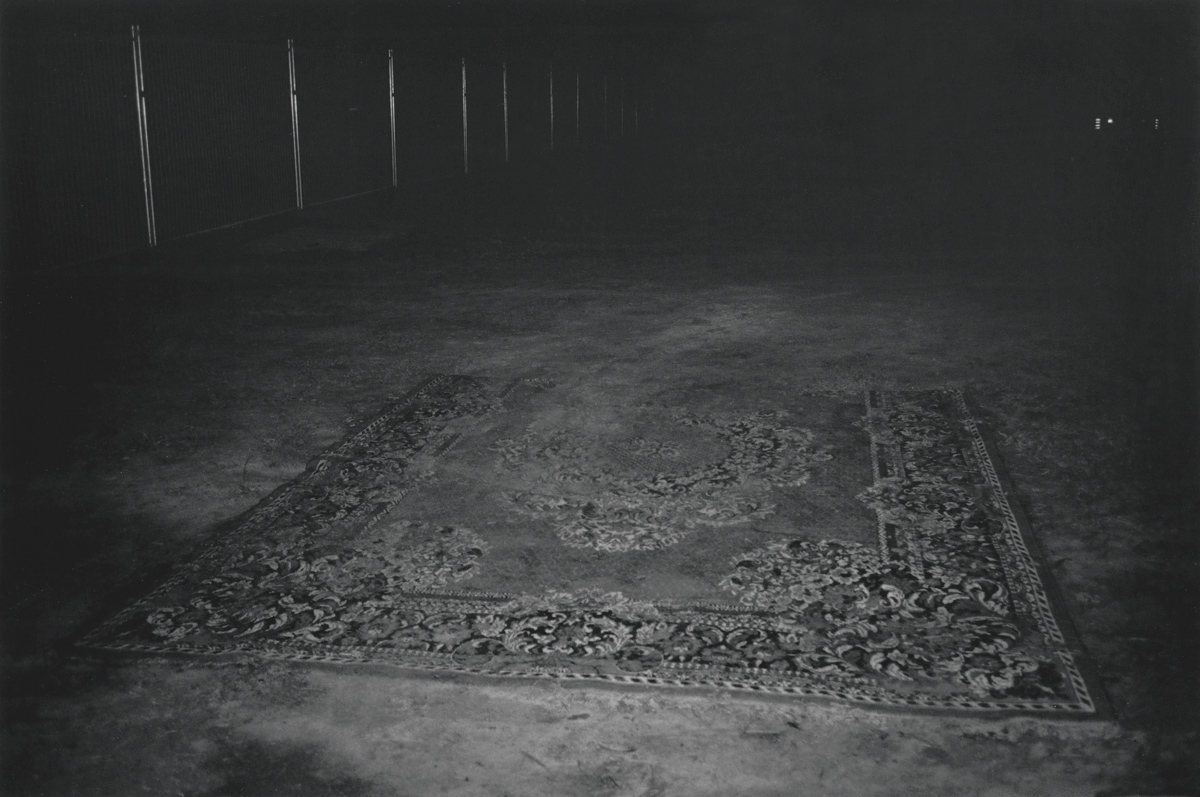 Intertwingled. The role of the Rug in Arts, Crafts and Design.
Opening March 21, 2022
The National Gallery of Modern and Contemporary Art in Rome presents the group show 'Intertwingled. The role of the Rug in Arts, Crafts and Design', which explores the role of carpet and tapestry in different fields relating to art, craftsmanship and design. The aim of the show is to look at rugs through a more conceptual lens, examining their role in expressing ideas of nomadism, contemporary politics and digital language. Curated by Martì Guixé and Inga Knölke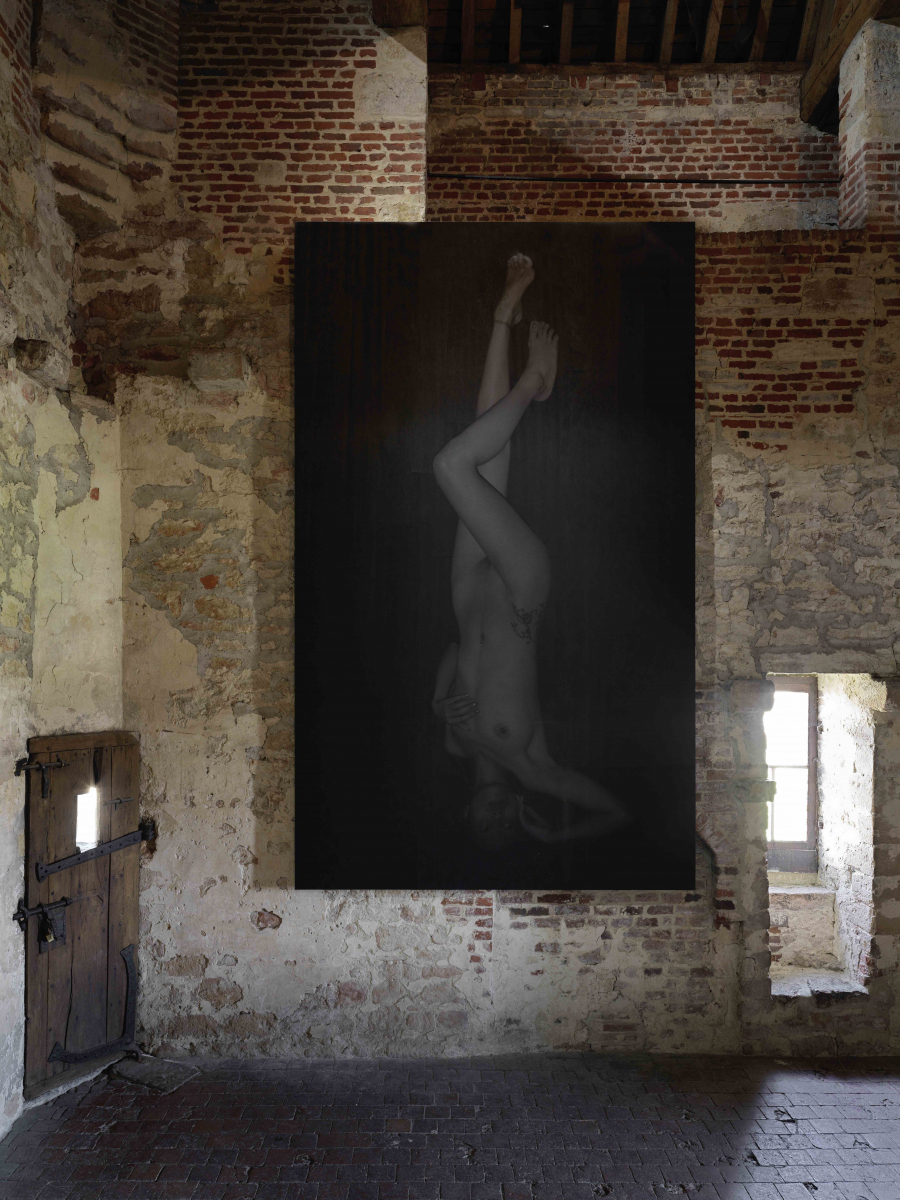 NADIR
Opening March 13, 2022
In the group show NADIR (Laarne Castle, Belgium) Dirk Braeckman exhibits his work in a very special space: the courtroom. The 'witches of Laarne' were interrogated and tortured here. In two corners of the room you can still see the old prison cells.
Braeckman's work reflects on this charged past. It is a monumental female nude, deliberately hung upside down in a strong backlight.
Work on view: E.M.-C.B.-15 – 2021⁠, in situ
Installation view by Cedric Verhelst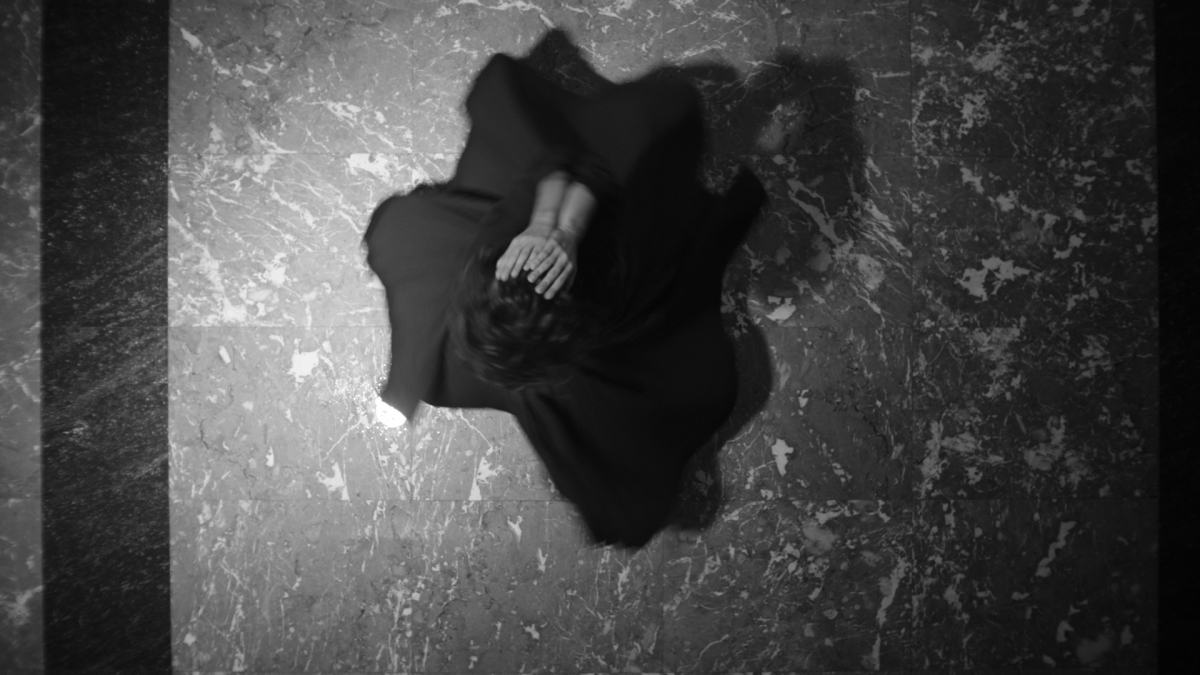 Penelope
Opening February 2, 2022
Video installation by Dirk Braeckman & Voetvolk
BOZAR, free entry
Dirk Braeckman and Voetvolk have come together for a unique project: they have jointly created a visual reinterpretation of Lisbeth Gruwez's poignant 20-minute solo Penelope. In this epilogue to the Odysseus: A Traveller Returns Home (2017) by the Royal Flemish Theatre, the choreographer conjures up in dance all the sidelined women of the Odyssey and offers a response to the men.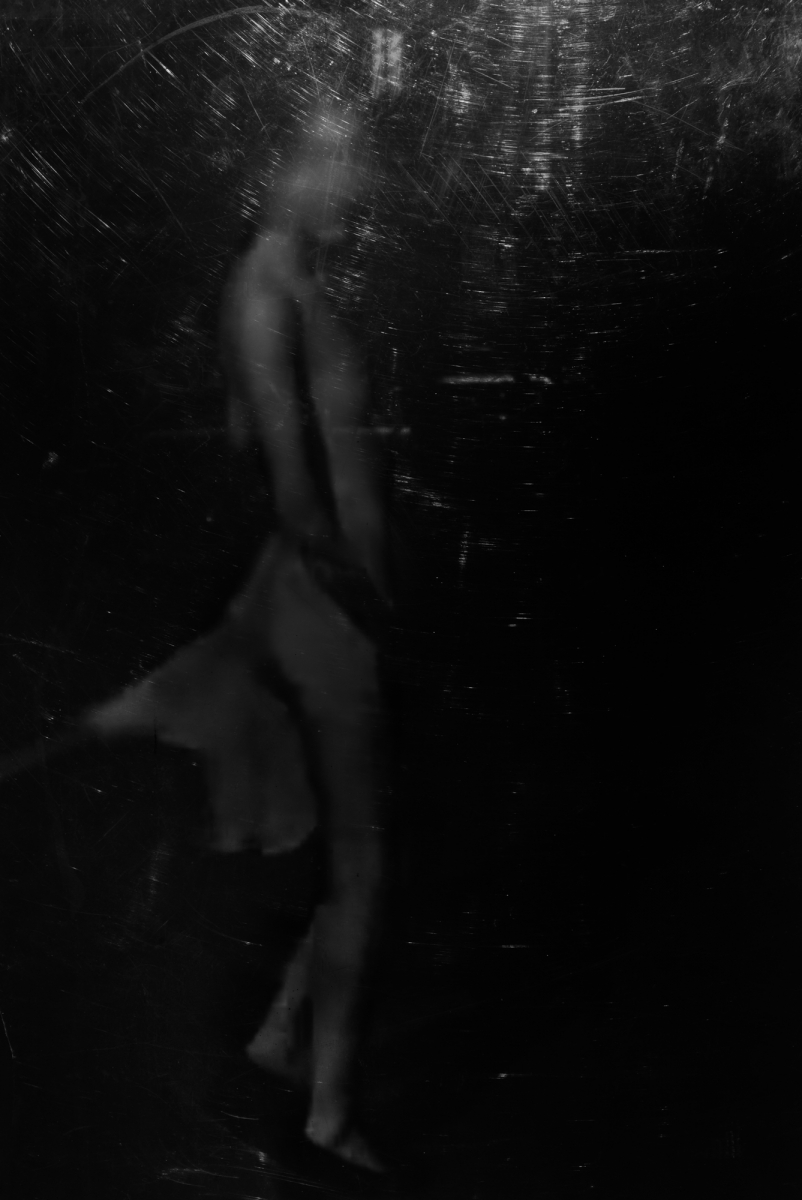 LUSTER./
Opening January 20, 2022
Dirk Braeckman proudly presents his first solo exhibition at GRIMM gallery in New York, opening January 20, 2022. This is the artist's first exhibition in New York in 15 years.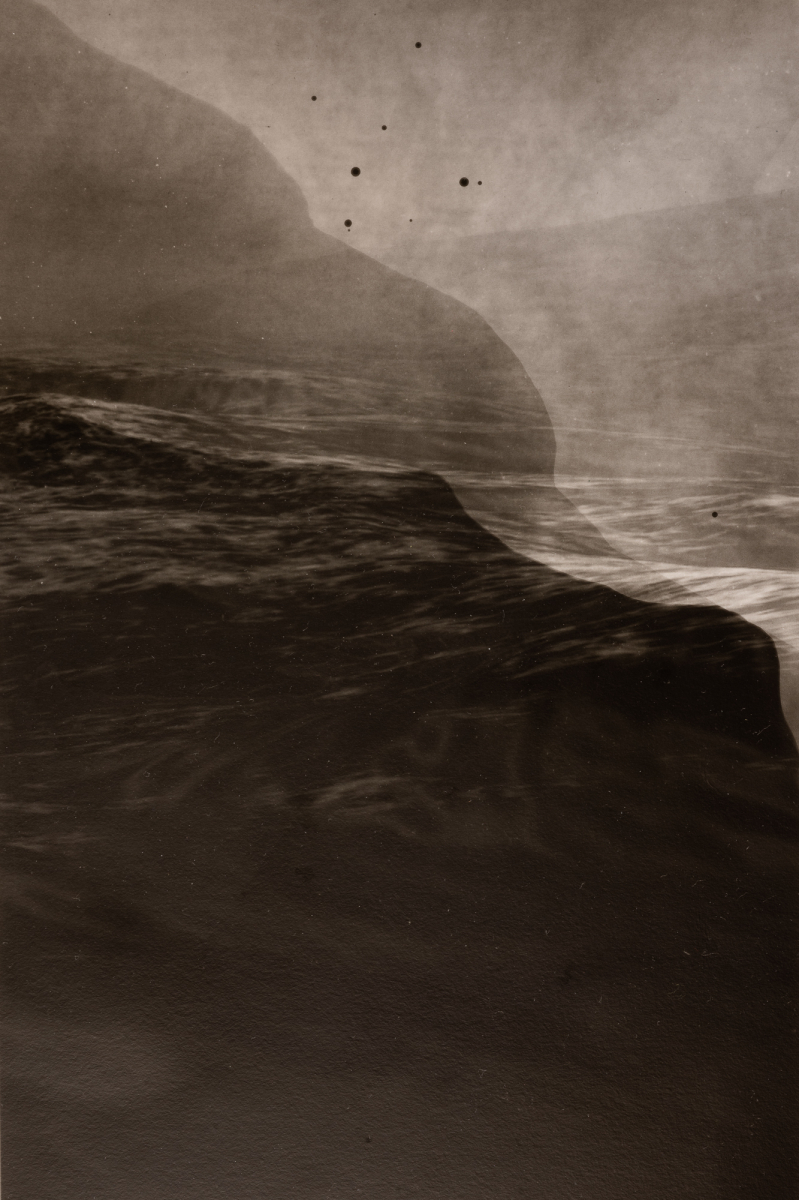 'Though it's dark, still I sing', the 34th Bienal de São Paulo
Opening September 4, 2021
Dirk Braeckman has been invited to participate in the 34th Bienal de São Paulo 'Though it's dark, still I sing'. Both new and more recent work will be on view.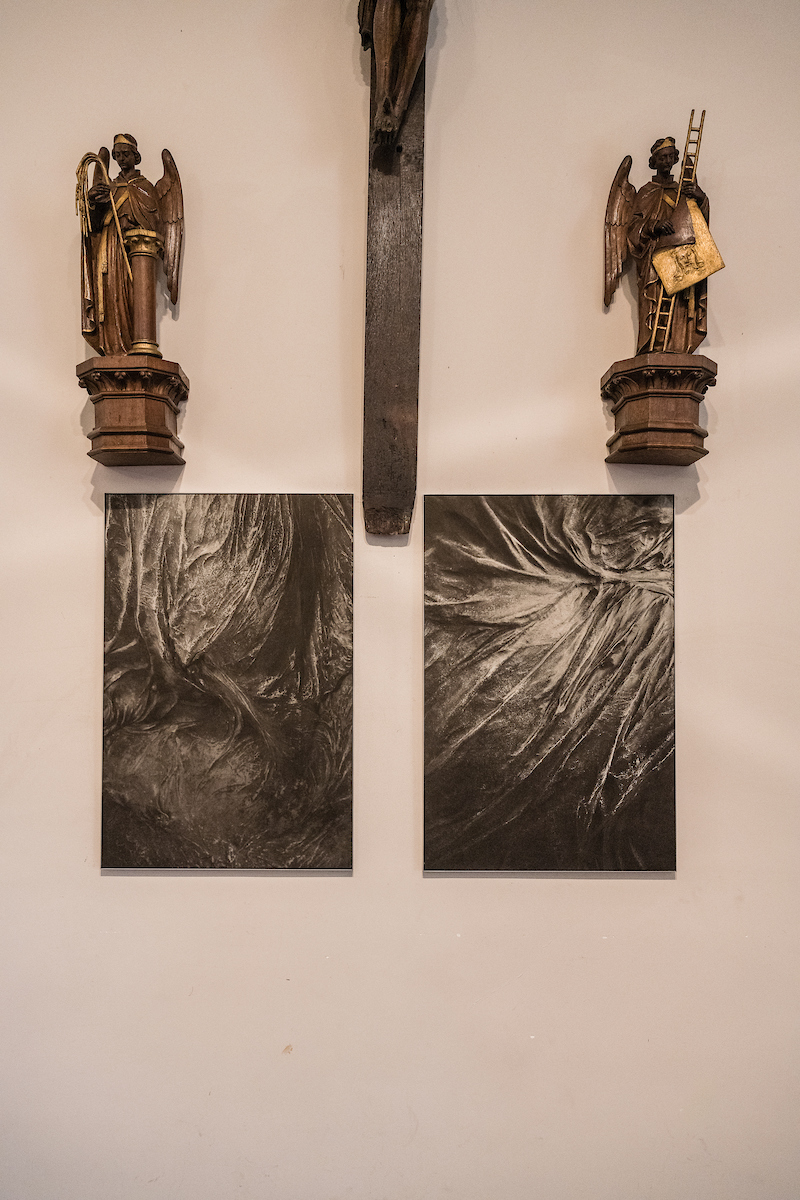 Pass
Opening August 14, 2021
PASS is a contemporary art festival taking place in four idyllic villages in the Flemish Ardennes, Belgium.
It consists of a 11 km art walk through meadows, charming villages and picturesque churches, dotted with artworks by some 70 contemporary artists. Picture by Christophe Vander Eecken.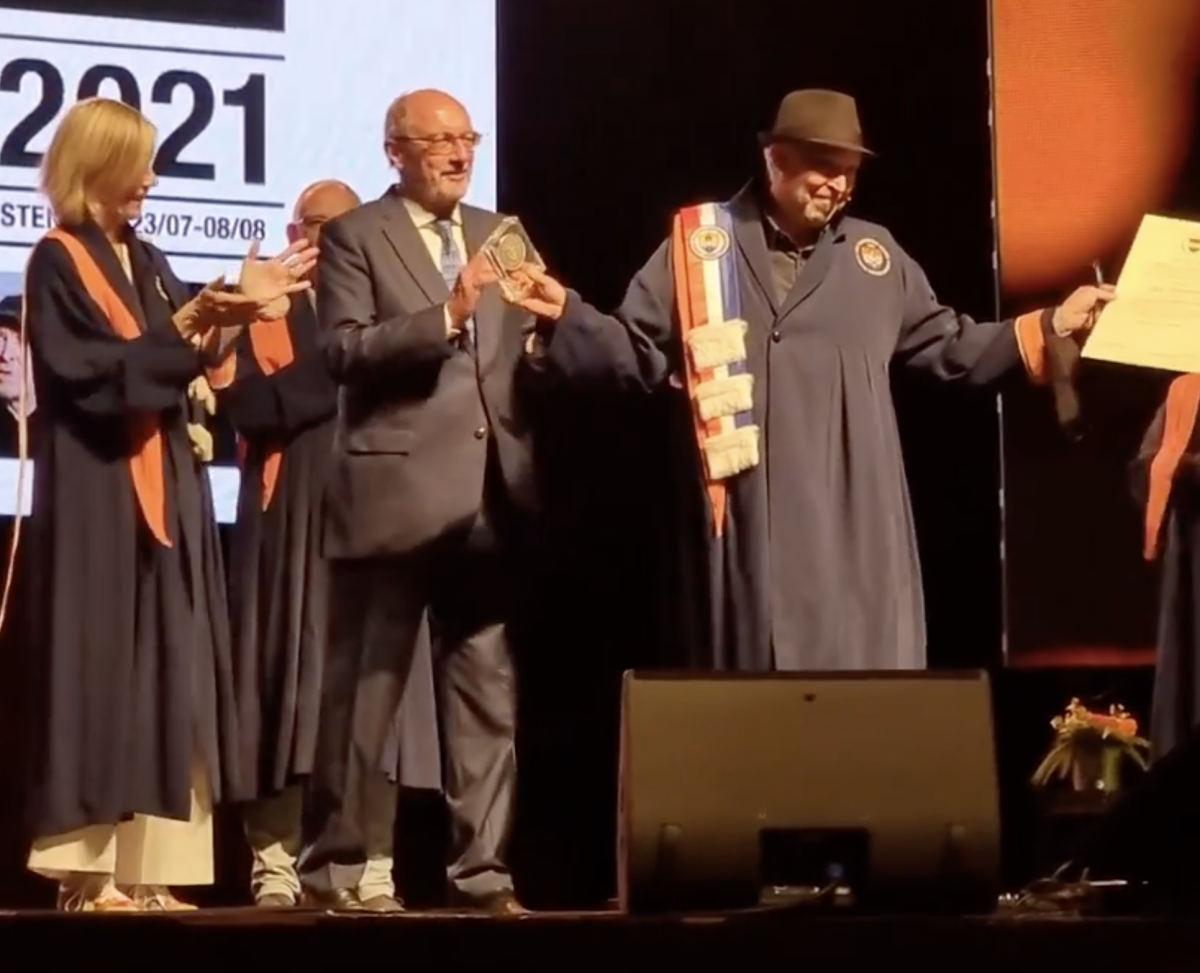 Doctor Honoris Causa VUB
Ceremony August 3, 2021
The VUB awards honorary doctorates to two photographers from Belgium: Stephan Vanfleteren and Dirk Braeckman.
Vanfleteren and Braeckman receive the award for their social impact, which, as Rector Caroline Pauwels puts it, can be compared to what academics strive for as well: "With these honorary doctorates, we deliberately make the bridge between science and art. After all, academics and artists both work from curiosity, wonder, freedom, creativity and critical thinking. The work of photographers such as Stephan Vanfleteren and Dirk Braeckman is proof of this.
The presentation of the honorary doctorates is one of the highlights of 'Theater Aan Zee'. This year Caroline Pauwels is guest curator of this annual theatre festival in Ostend, which takes place from 23 July to 8 August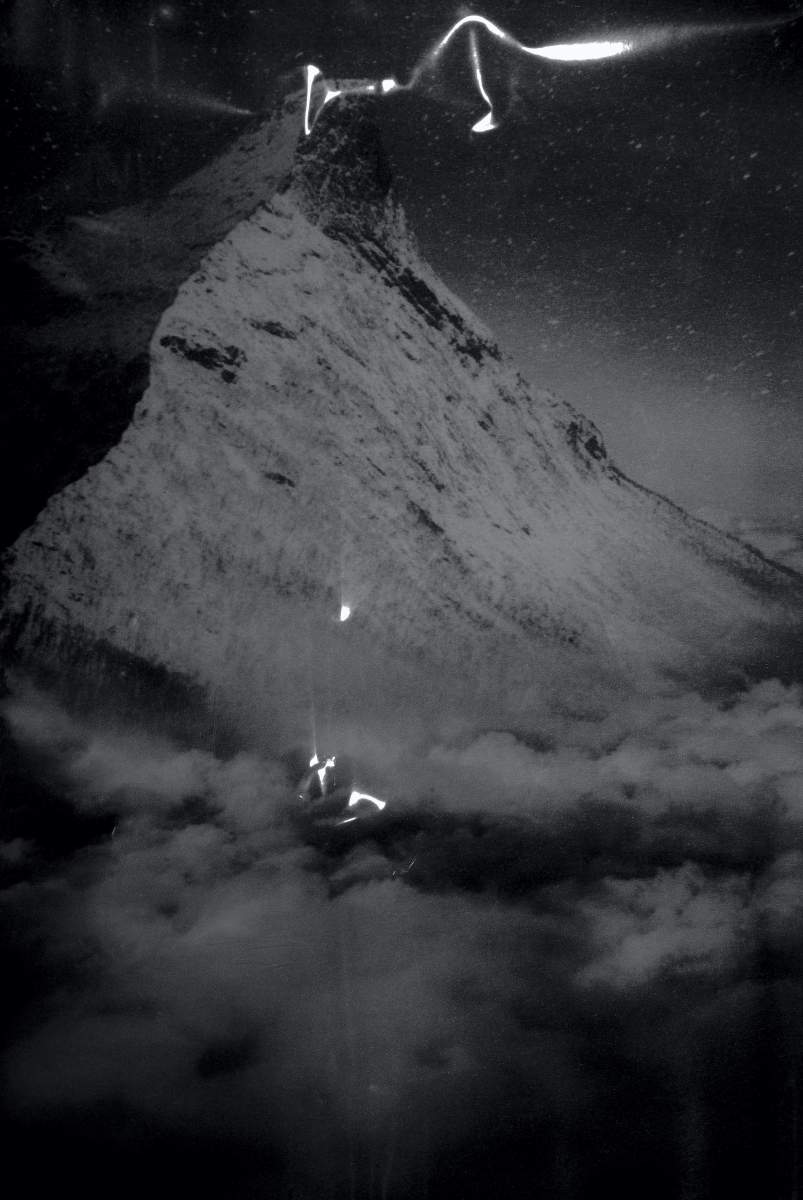 FERNWEH
Opening March 6, 2021
Dirk Braeckman will be showing new work at Zeno X Gallery.
March 10 – April 24, 2021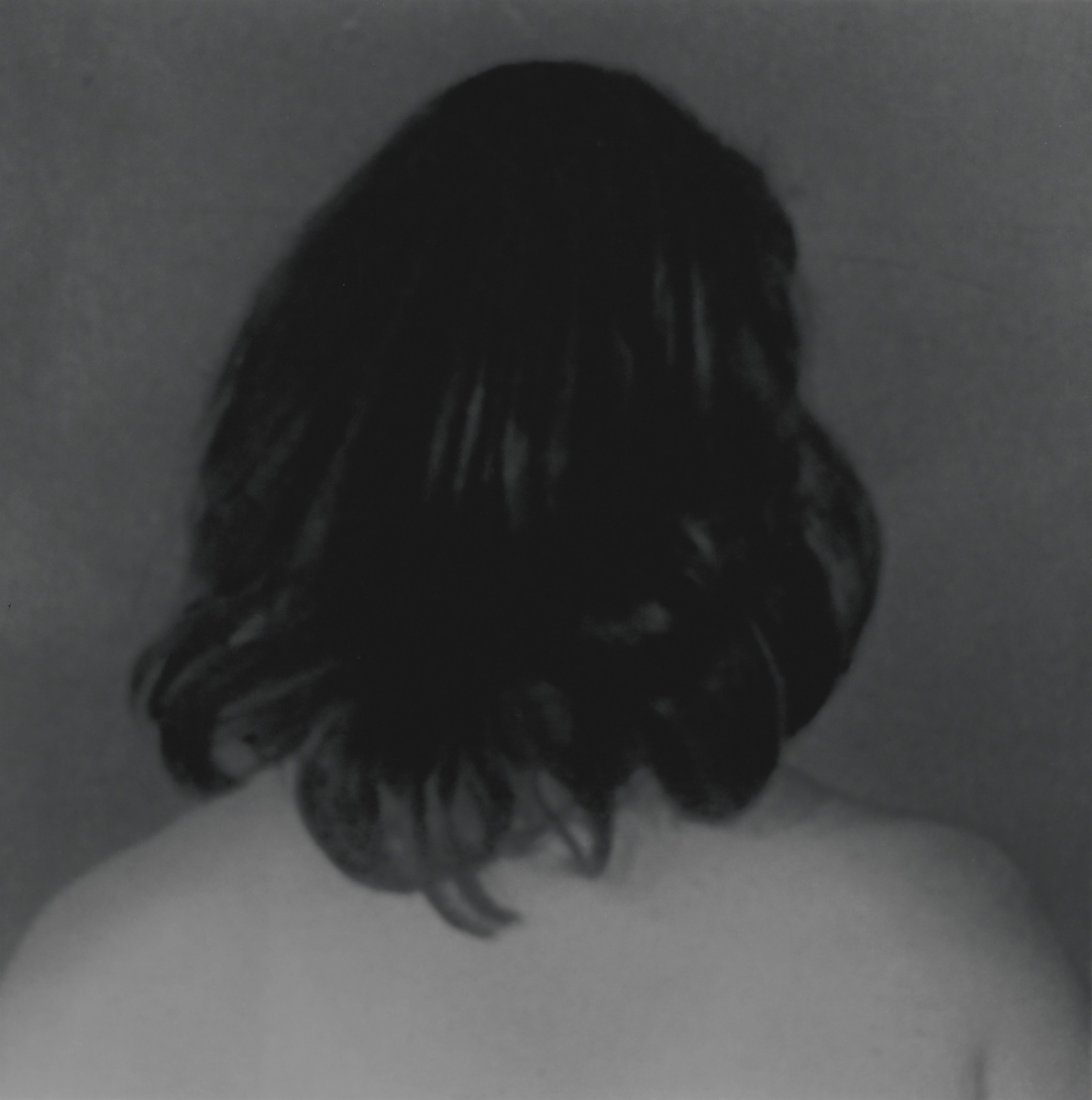 Deceptive Images. Playing with Painting and Photography.
Opening October 30, 2020
The group exhibition 'Deceptive Images. Playing with Painting and Photography' opened at Marta Herford (Germany). The show features several works by Dirk Braeckman including one of Jan Hoets personal favourites and a monumental, site-specific wall-print installation of the work 27.1 / 21.7 / 045 / 2014 (2014).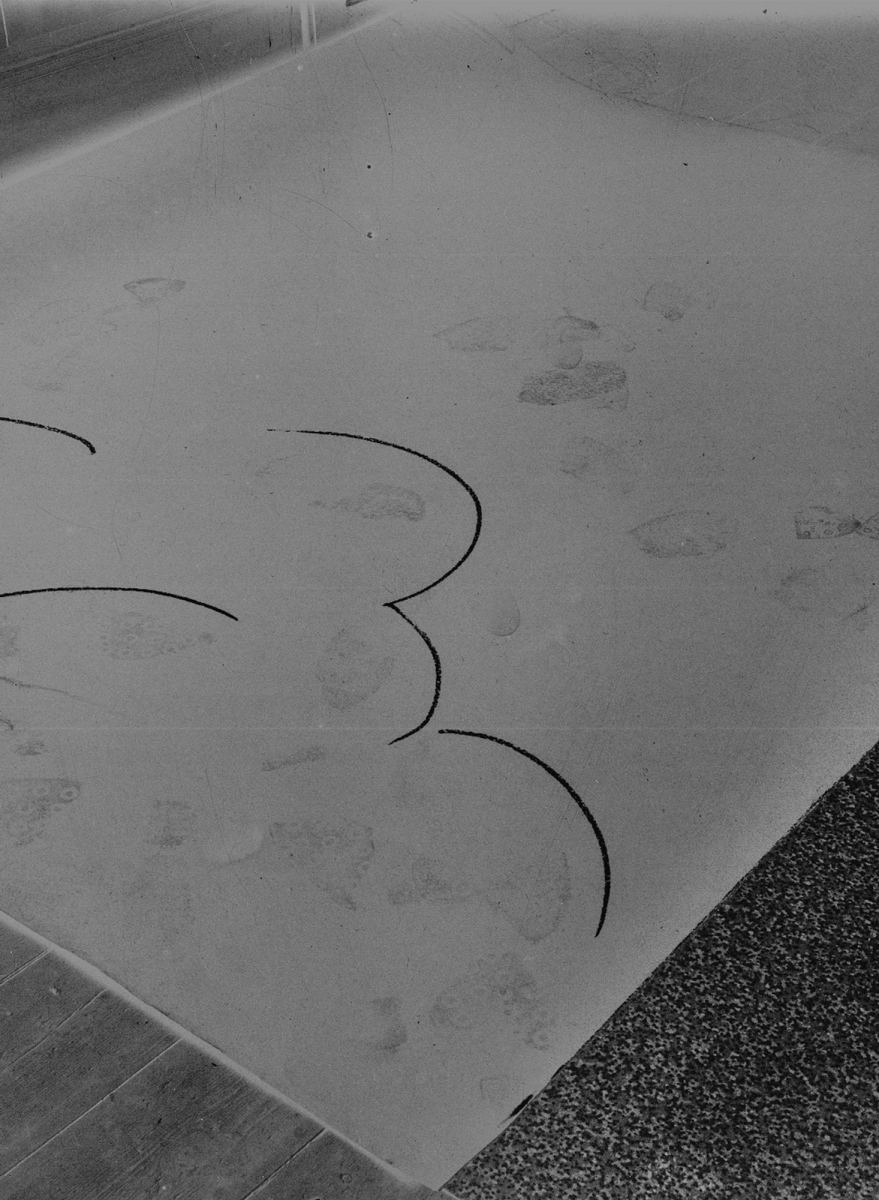 Dear deer ,
Opening Sep 14, 2019
After his first solo museum show in the US and a solo in Tzech Republic earlier this year, Dirk Breackman will be showing new work at Zeno X gallery, opening Saturday September 14, 5-8 pm.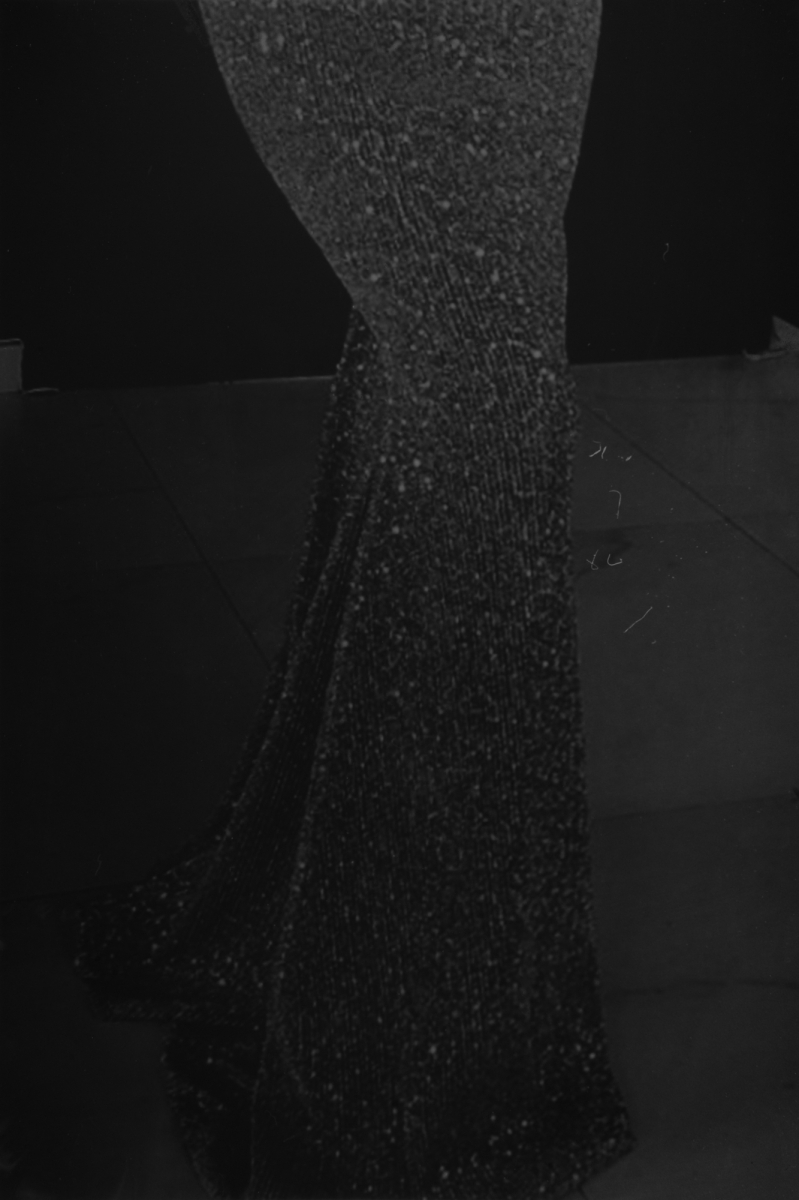 Dirk Braeckman
Opening May 8, 2019
Dirk Braeckman's solo exhibition at House of Art České Budějovice will be the artist's first show in Czech Republic. The exhibition will feature a cross-section of the artist's work, including work from his solo museum exhibition at the Modern Art Museum of Forth Worth (USA) as well as new, previously unshown work.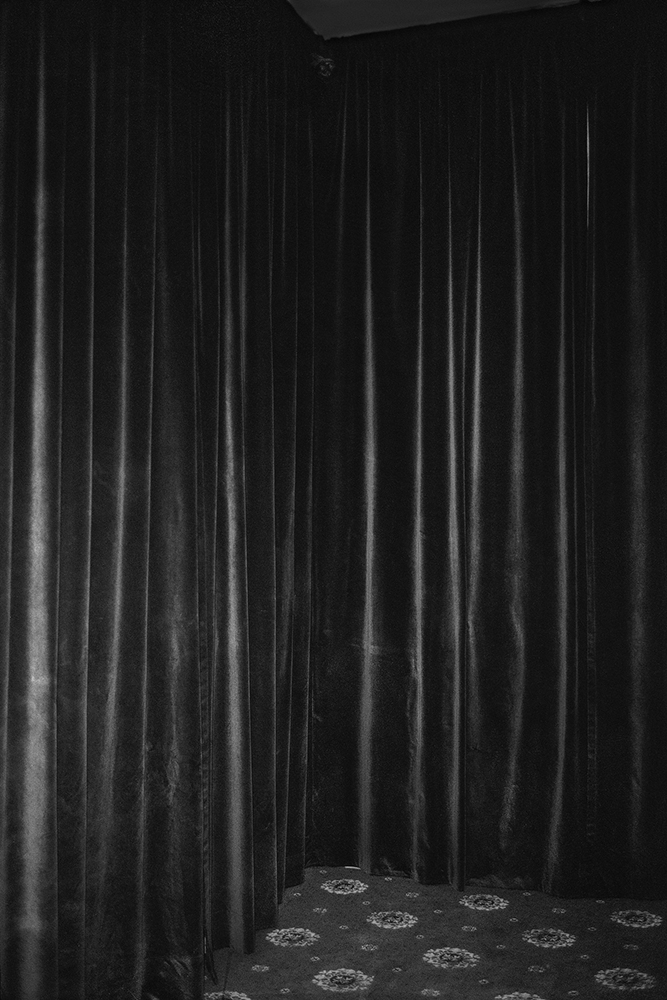 FOCUS: Dirk Braeckman
Opening January 24, 2019
Dirk Braeckman has been invited to The FOCUS series, organized by the Modern Art Museum of Fort Worth. Organized by Associate Curator Alison Hearst, the FOCUS series features three solo exhibitions each year and is committed to introducing visitors to new and emerging artists that are gaining worldwide acclaim as well as exhibiting esteemed mid-career artists who have previously been under-recognized in the region. The show will feature new as well as older work by the artist and will be his first solo museum exhibition in the United States.
For more information, click here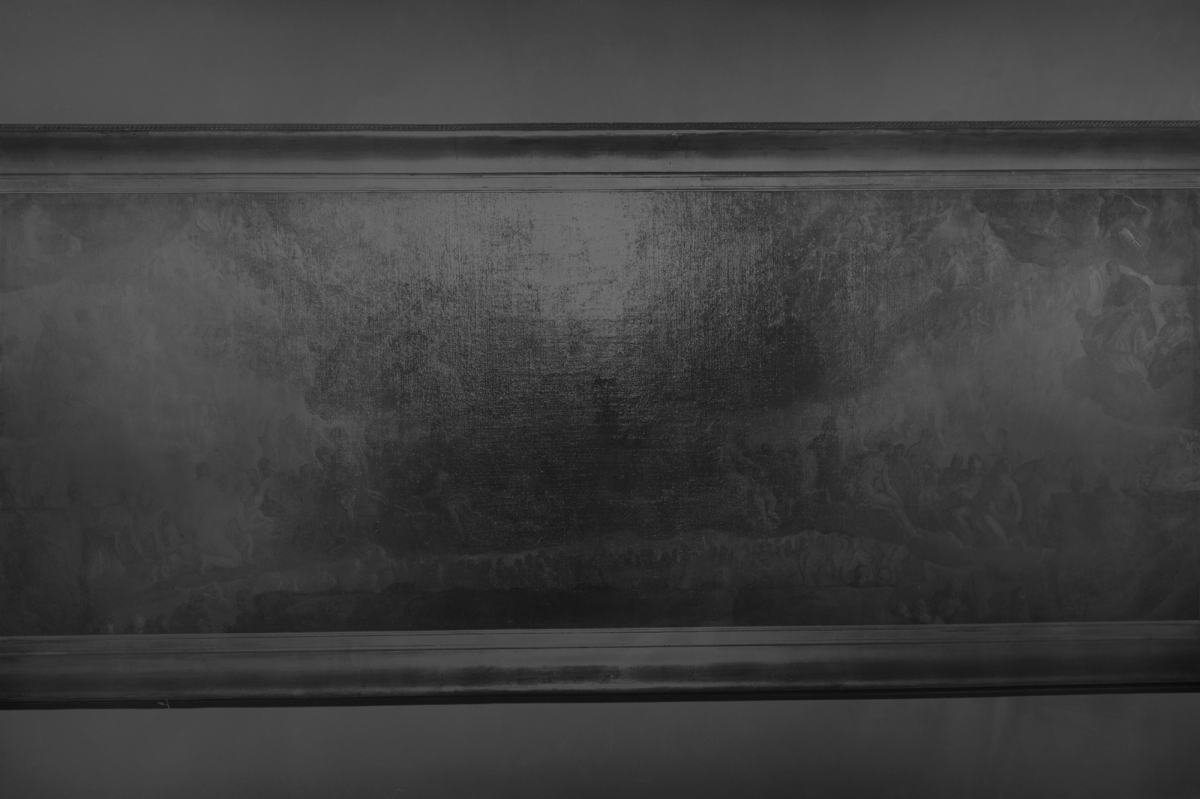 Braeckman - Véronèse
Opening October 11, 2018
The Palais des Beaux-Arts Lille has invited Dirk Braeckman to show his series of works on the paintings of Paolo Veronese (1528 – 1588) in direct relationship to his Modello for Paradiso (Sketch for Paradise) in their collection.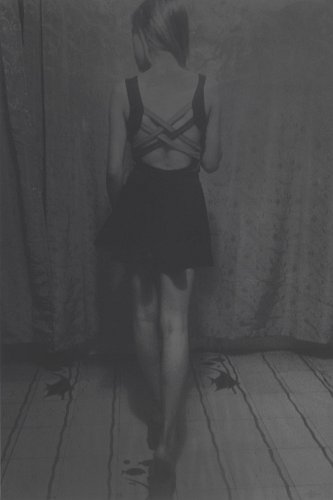 Four Times Sixty
Opening September 15, 2019
Anniversary exhibition with Dirk Braeckman, Jan De Maesschalck, Kees Goudzwaard & Luc Tuymans.
For more information, click here.
Stillleben, in der Fotografie der Gegenwart
Opening September 12, 2018
The exhibition Stillleben, in der Fotografie der Gegenwart showcases a genre that is currently being re-examined and re-appraised, namely the still-life. The re-appraisal is not so much about a nostalgic reference to a genre that was thought to have disappeared. On the contrary: artists working in the field of photography are currently radically scrutinising the still life as a means of expression. It is about disrupting prevailing image conventions and extracting a clearly delineated artistic alternative out of ostensibly antiquated styles and practices – with regard to both the space of the objects, the space of the images, and the space of photography itself.
For more information, click here.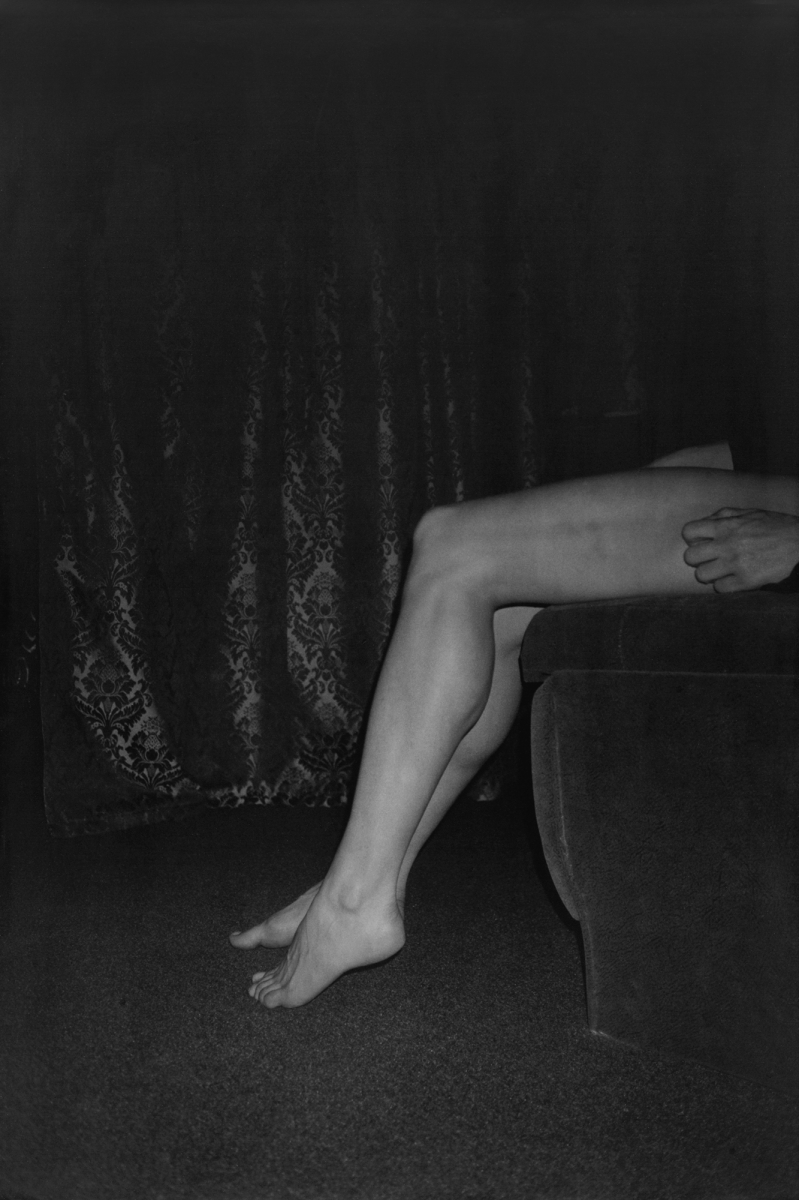 Galerie Thomas Fischer, Berlin
Opening April 6, 2018
Dirk Braeckman's third exhibition at Thomas Fischer includes a selection of works that stretches across several phases of the artist's work into the present, showing the artist's work as a coherent, large-scale oeuvre that cannot necessarily be located in any one, specific point in time, but, on the contrary, seems remote from time. Bringing together photographs taken at various points in time is essential to Dirk Braeckman's exhibition practice. Unlike the framework of the Venice Biennale in 2017, where he dominated the Belgian Pavilion through a strictly balanced system of hanging, for Dirk Braeckman the exhibition context of the gallery is something like an open area of experimentation. (text: Maren Lübbke-Tidow)
For more information, click here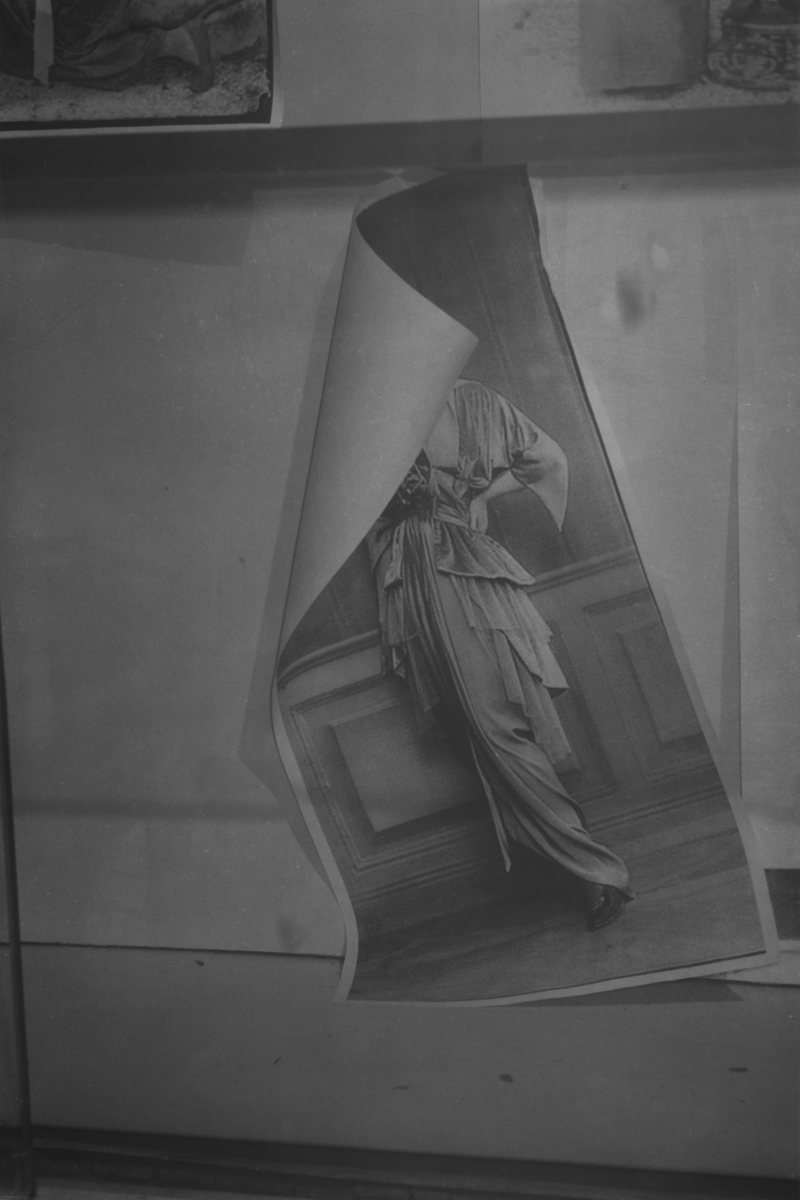 Solo exhibition BOZAR, Brussels
Opening January 31, 2018
Dirk Braeckman was invited to the 57th Biennale di Venezia, where he showed a selection of monumental works in the Belgian pavilion. His black-and-white photographs convey a sense of stillness, and combine intimacy and distance to create a private, secluded world whose meaning remains undefined. For Bozar, Braeckman adapts the project to the architecture of Victor Horta. From Venice to Brussels, from one iconic interbellum building to another.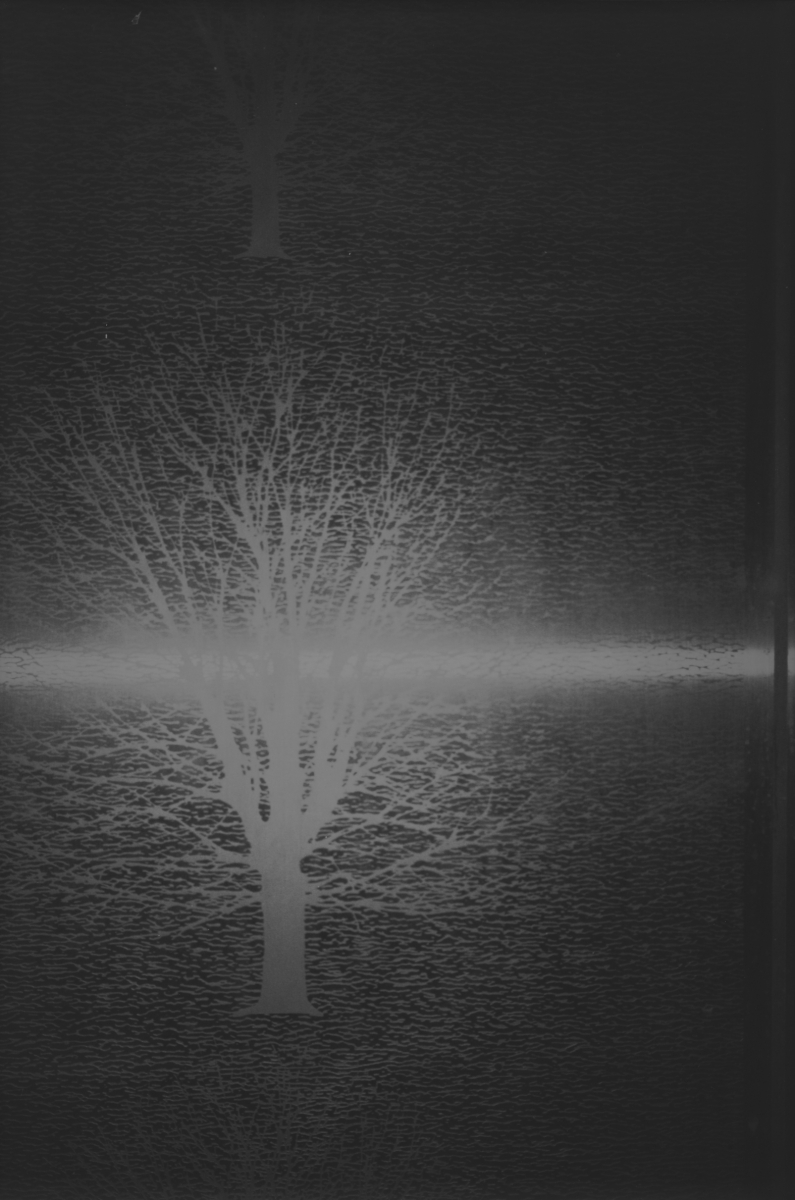 Solo exhibition M - Museum, Leuven
Opening February 1, 2018
Dirk Braeckman represented our country in 2017 during the 57th Venice Biennial. This exhibition now forms the basis for a double exhibition in M and in BOZAR. In M, Braeckman shows both new work made especially for the museum's exhibition spaces, as well as more experimental and smaller work in series.
For more information, click here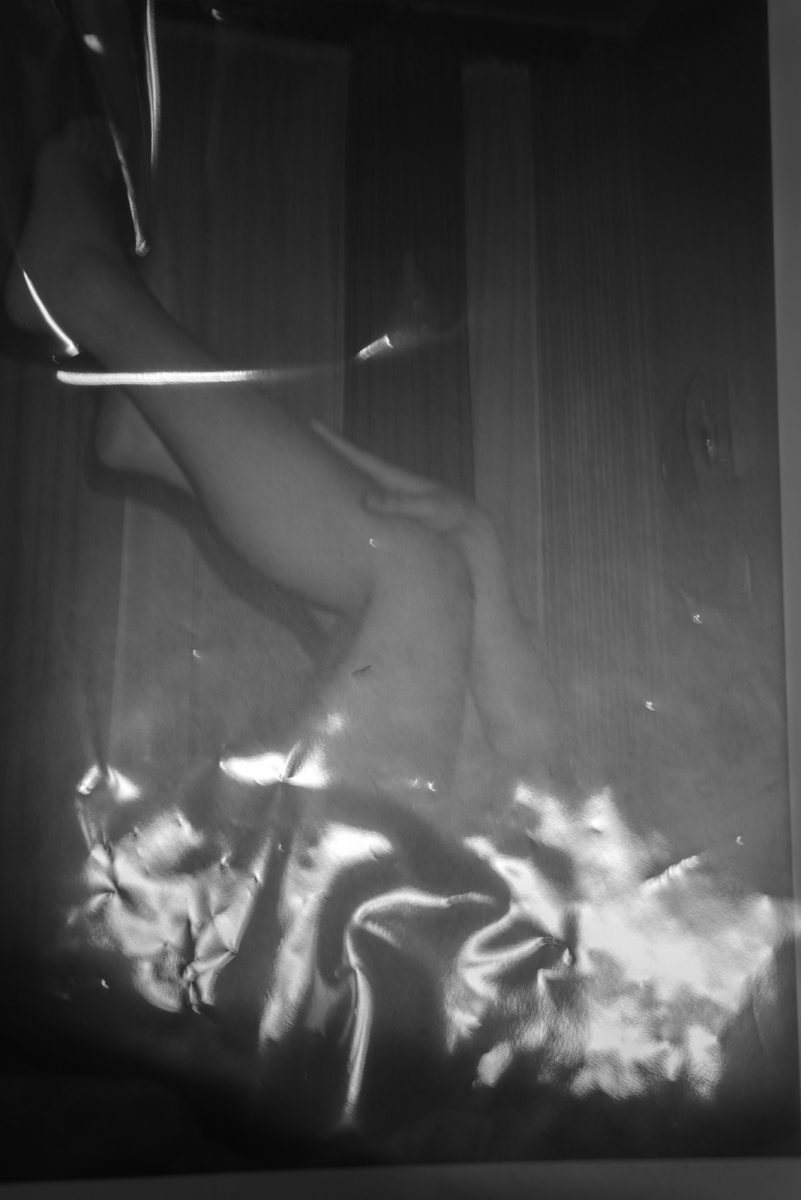 Belgian Pavilion - 57th international art exhibition La Biennale di Venezia
Flemish Minister Sven Gatz has commissioned Dirk Braeckman to represent Belgium at the 57th international art exhibition La Biennale di Venezia. The exhibition will be curated by Eva Wittocx, and it will be organized by M – Museum Leuven. The 57th Venice Biennale runs from 13 May until 26 November 2017.